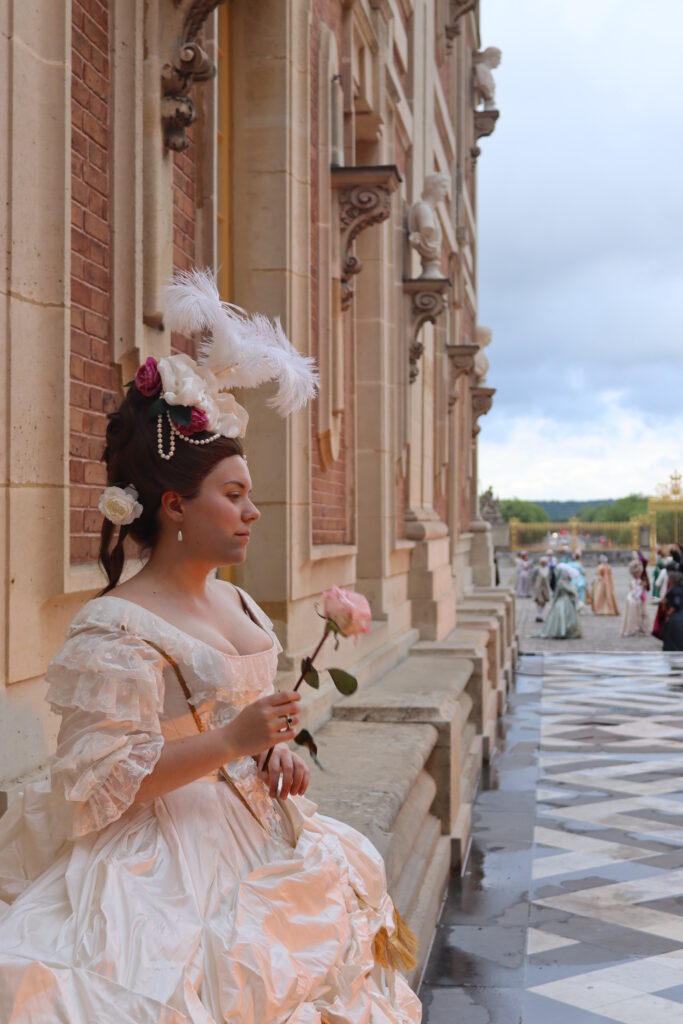 ---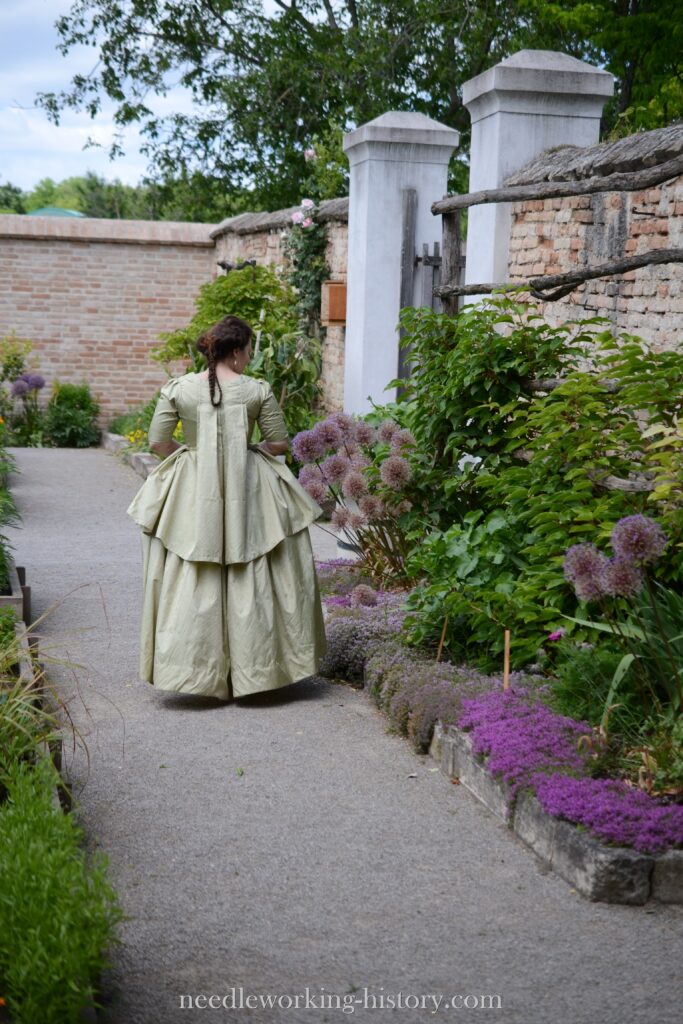 The Pet en l'air
Made with silk jacquard
---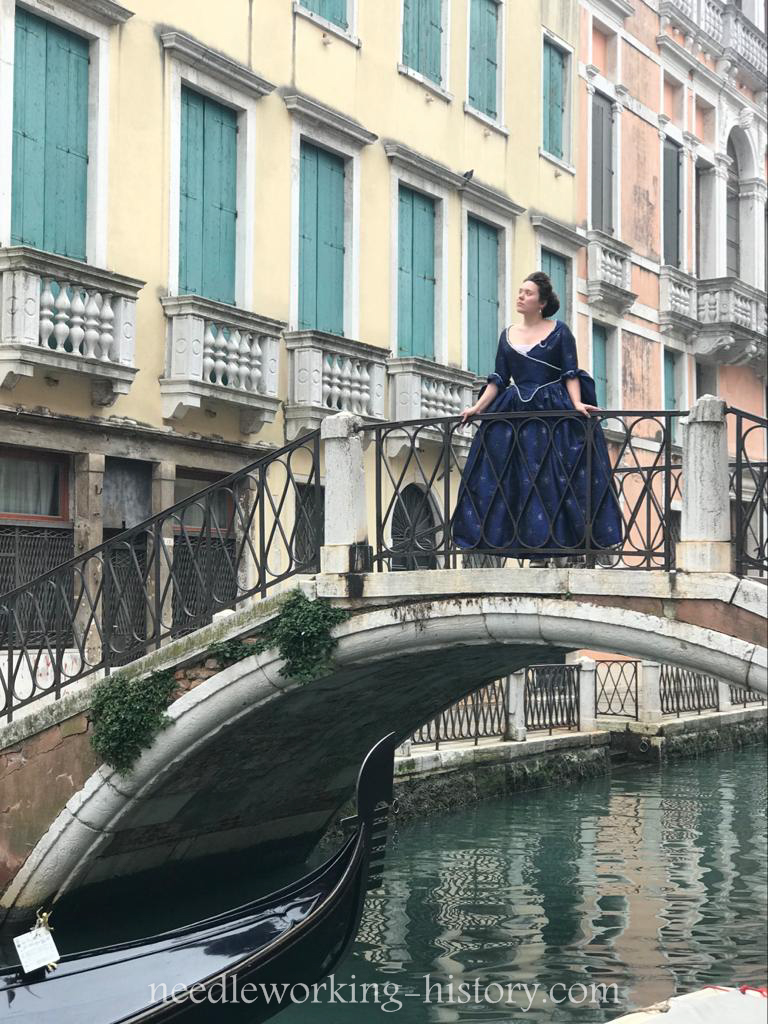 ---
Made with an Ikea Duvet Cover for the first Zeitentanz ball I went to.
Had a second outing with the skirt a la polonaise at a trip to Klosterneuburg with my lovley friend Franziska and her boyfriend!
---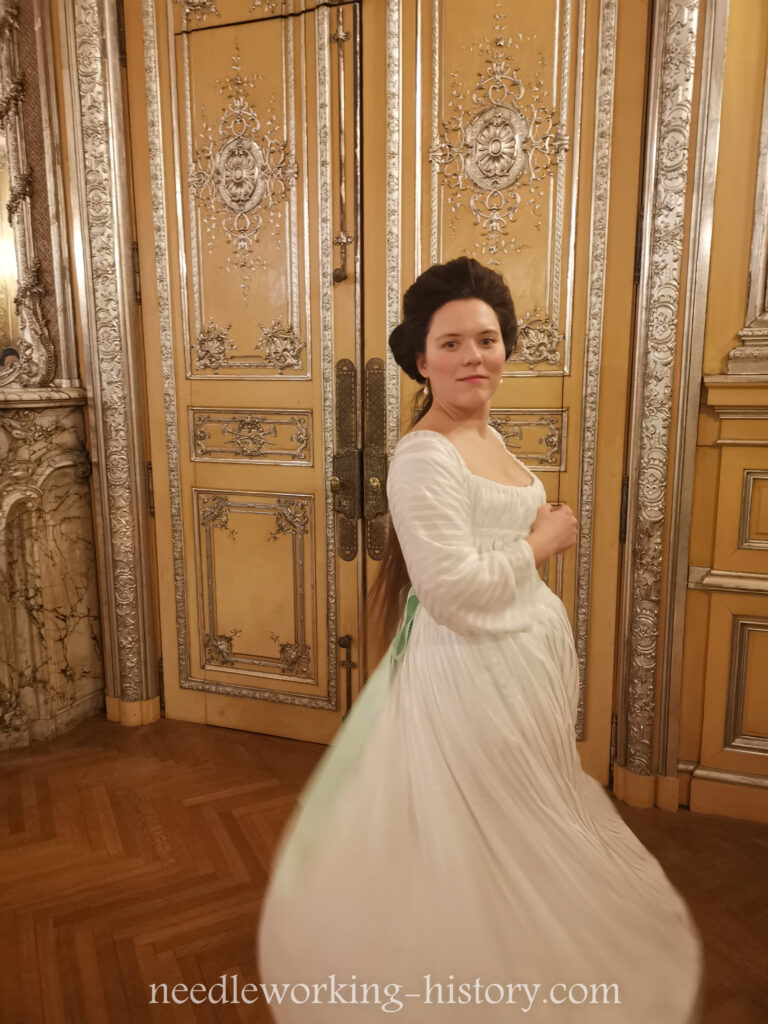 My polyester chemise a la reine for the second Zeitentanzball (and the last one before the pandemic). Even though it's not silk or cotton it's a lovley dress to wear – and I can put it in the washing machine without destroying the delicate fabric.
---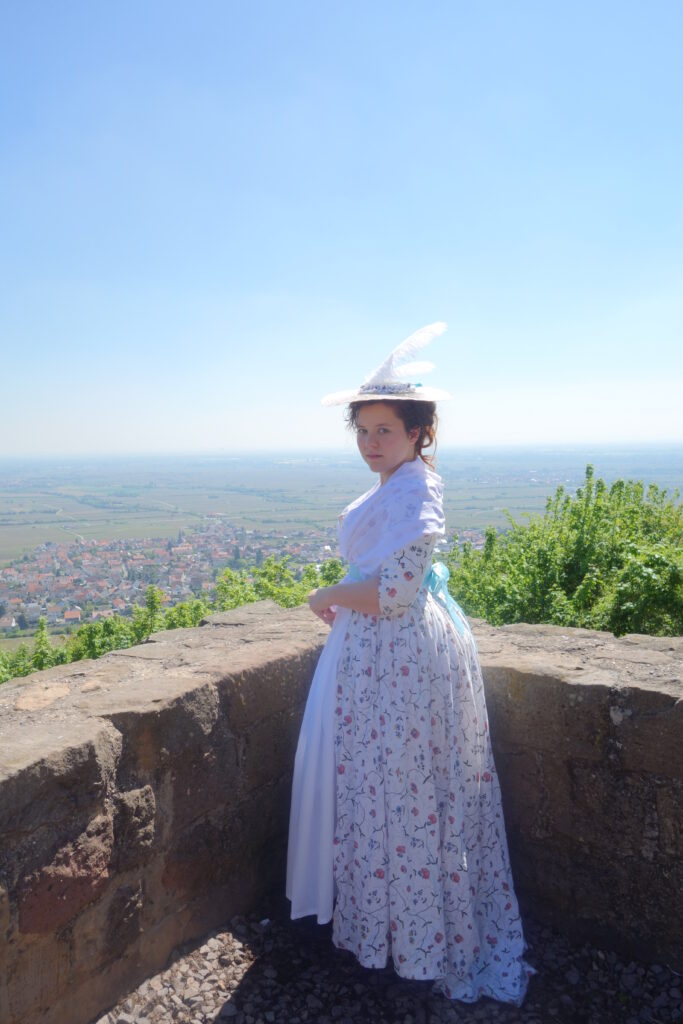 My first rococo dress made with an Ikea duvet cover and a pattern from Patterns of Fashion 1
---